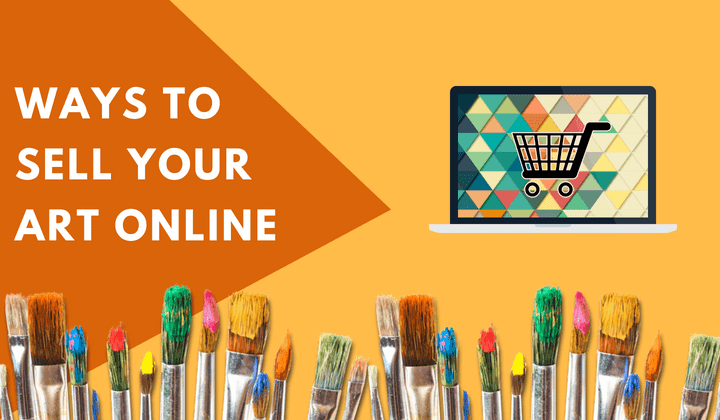 Art has become an important part of our lives, as it makes life colourful, expresses our deepest thoughts, feelings and emotions, shows our style and personality, and makes us embrace life in its highs and lows. Art is a passion and one can make money out of one's passion if only you put it to good use instead of just making it a hobby.
The art business involves photography, printing, wall arts, customized artwork, crafts, handmade rugs, handcrafted jewels, knit sweaters, writing stories, graphics designing, and so much more.
Here are are a few tips on how to start an online business:
First, you need to ask yourself some salient questions and provide answers before you take a nose dive into the art business. The right answers to these questions will help you move forward in the right direction.
What kind of art am I passionate about? Can I make money out of this art without feeling guilty? Will I be willing to go the extra mile in order to make this art business work? How dedicated can I be to building a reputable online art business? Will I be able to weather the erratic market when it comes to art? Will I be willing to try my hand in other forms of art even when they are not my specialty? Do I have a business strategy in place? How feasible are my plans?
Having looked into these, then you can now read on starting an online business. An online business is different from a walk-in shop by the street. It has a lot of advantages and disadvantages; hence, the best thing to do is to make a quick research on how the art business works online and how you can influence the disadvantages to your favour.
Secondly, understand your target market and know your marketplace. You need to find out those groups of people who like the kind of business you do and are ready to patronize you. You need to be in the know of what is going on in your art business, locally and internationally. One of the best places you can get this information are art museums, exhibition fairs, art galleries, online art websites, art competitions and so on.
Be on lookout for customers. Make use of social media. Build a website and create a Facebook page and Instagram page to showcase your art work. Make use of sponsored ads and narrow your target audience to people who view or buy arts online. This will help you to get them to view your work and patronize you. Be social media savvy, share your business cards online, advertise using Google Ad words as well. You should register your online business in your Google local directory via Google my business.
The art business is competitive, however with grit and good work, you can garner loyal customers to yourself who will keep patronizing your work and also advertise you to others.